Supporting you and your wellbeing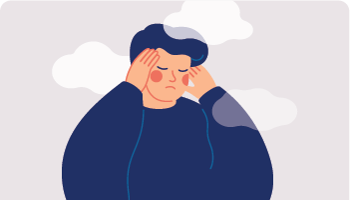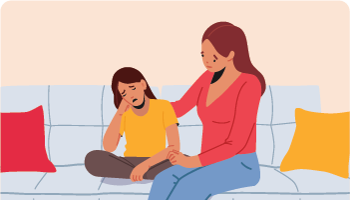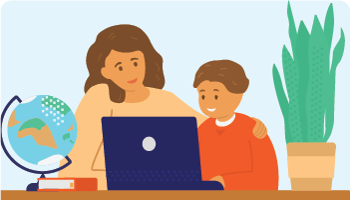 "I would like to see a kind of, one stop shop, if you like. For, not necessarily of personnel, but a one-stop-shop of information and guidance, about different pathways, you know, and how people can access help..."

finding from local research report
Cost of living crisis
The term 'cost of living' is how the level of prices for everyday items is measured. This includes the cost of housing (like rent or a mortgage), food and drink, bills (like gas and electricity) and other essential items.
What is the Cost of Living Crisis or the Cost Crisis?
You may have heard people talk about the term 'cost of living crisis' or 'the cost crisis' in the news or on social media. The Scottish Government is now starting to refer mostly to this situation as 'the cost crisis', and we'll be referring to it this way.
The cost crisis is about the price of essential items rising faster than the amount of income a house has.
For example, people's wages or benefits may have stayed the same, but the cost of food, rent, and energy bills have all increased. This can leave households with less money or not able to afford items or pay bills.
Taken from Young Scot. To find out more visit Young Scot Website
For more information on money related supports visit resources
About the site
This website is a product of engagement with local young people, parents and carers and people who work with young people in West Dunbartonshire. Glasgow University was asked by West Dunbartonshire Health and Social Care Partnership on behalf of Community Planning Partners to seek the views on local needs in relation to mental health and wellbeing supports and services.
All the work undertaken to provide new mental health supports and services is underpinned by the values, principles and components  of Getting it Right for Every Child (GIRFEC) which reflects and the principles of  United Nations Convention on the Rights of the Child (UNCRC). 
This site aims to provide accessible information on a range of topics to support wellbeing and emotional health, including local mental health supports and services. 
Young people from West Dunbartonshire Youth Council helped create the original logo design you see throughout the site.  Members of the West Dunbartonshire Champions Board helped to voice and write the animation that describes how local activity is taken forward. 
We will continue to collaborate with local young people to ensure the site remains current, useful and a key resource for supporting the mental and emotional wellbeing of those living in West Dunbartonshire.
Glasgow University Review of Community Mental Health Supports and Services 2022